I'm busy working on my blog posts. Watch this space!
Please reload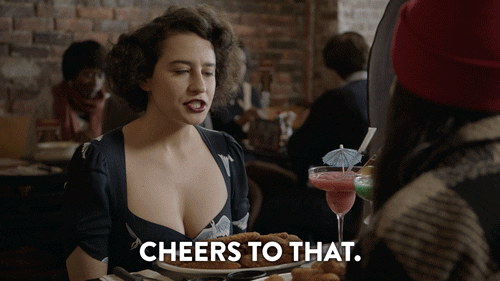 HEEEELLOOO 2018!!!
      Together, we ring in the New Year united and stronger than ever! Let's stand out, stand up, and put LOVE above everything. Numerologists say that 2017 was the year of upheaval and chaos, but with that comes an awakening, which was completely spot on. Looking back at 2017 (and 2016), despite the horrific events that have come to pass since you know who became you know what, at least we are awake and are more conscious than ever about where we put our dollars, who we decide to support, how we are going to make real change.
      Ash and I discuss daily how LIPSTICKBOWTIES can do better with our commitment to being sustainable, eco-friendly, supportive of small businesses, of our local community. It's a process, but we never think for one second that it's not worth it. We also talk about our Instagram story and how we will never post anything for no reason. That's vital for us. Everything we do has to have meaning. We have to be saying something important, whether that be encouraging others to be eco-conscious or to be bold in expressing themselves.
      This past year, we've also grasped the practice of patience. I know. Not possible, right? Well, it's not like we've mastered it. Hardly, but we have to celebrate every step so that's what we're doin. For real, learning patience has been our saving grace. We have been trying to catch up to ourselves for so long, and the result was always disappointment and depression. We couldn't enjoy the creative process anymore. All of it stopped being fun. I can't even pinpoint the moment when the dark clouds parted. Maybe it was simply the moment when we couldn't carry the heavy burden anymore. I guess everyone has their own threshold, so we had finally reached ours. Now, fun has to be the deciding factor. Will producing this next idea make us laugh and have a blast? If not, what can we do to make that happen? It's when we're having fun, that we grow into better people, and when we're a more open person, that is when we become leaders for change. We're so excited to continue working towards that for 2018. 
[ Btw…I'm not saying we don't deal with anxiety every day because we freakin do, but at least we have figured out a way to not become consumed by it (meditation has been sanity-saving!). If you're currently in that messy darkness, don't worry, don't rush out of it…just let it ride and use it for your future creative projects. Nothing goes to waste! :) ]
SO! This is our first blog post if you didn't notice! We wanted to take this time to encourage everyone to take your time in finding yourself and to be BOLD in everything you do. Being bold means speaking up for yourself, listening to others, being kind, putting your money in companies that believe in honesty and love, and always expressing who you are no matter what. This belief is what started LB. Living in NYC inspires us everyday. People leave their homes wearing whatever the heck they want, no matter how crazy or subtle it is. We have the gift of embracing art in what we wear and that is the coolest thing. So, embrace yourself. Don't be afraid to shine. Don't be afraid to change, to explore, to experiment! Life is about having fun, being creative, spending time with people we love, and giving back. That's it! It really can be that simple. Let 2018 take its time while we get busy creating!
Salud!
P.S.!!
2018 is a Universal 11 Year and the number 11 (which we are obsessed with!!) is a Master number, which basically means it's of a high vibration frequency. This means 2018 will bring about a clear path to the subconscious and intuition. As a result, personal power and spiritual truths are ever present. We have the choice between love and fear…so let's make the obvious choice! <3
Please reload